Buckwheat Dump Night Dig
November 3, 2018 @ 6:00 pm

-

9:30 pm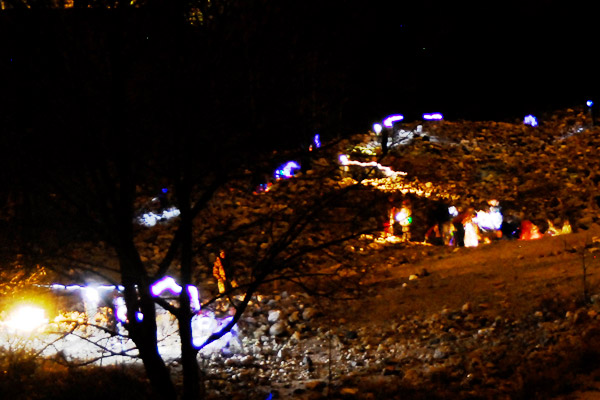 Fall night dig, open to the public. Come look for fluorescent minerals at night on the famous Buckwheat Dump.
Registration starts at 6:00 p.m.
Dig begins at 6:30 p.m.

Sturdy footwear (no open-toed shoes) and protective eyewear required. Bring your own ultraviolet light, flashlight or head lamp, and collecting equipment. Hand tools only; no powered equipment allowed for breaking or cutting rock. Hand sledges recommended; claw hammers not allowed.
All children must be accompanied by an adult.
Adults $10.00
Children (up to 12 years) $8.00
Poundage fee: $3.00 per pound.
All persons going into rock collecting areas must pay admission.